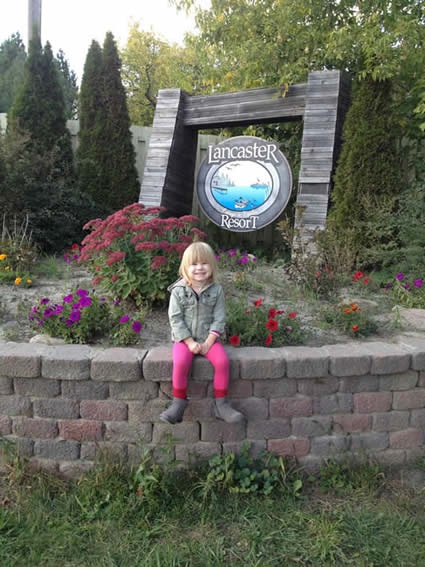 Welcome to Lancaster Resort. We are a Family Resort located in the heart of the Kawarthas on the southern tip of Chemong Lake. Our location is great! Only 10 minutes from Peterborough and less than 90 minutes from Toronto.
We offer full service SEASONAL trailer sites.
We are open the second Friday in May and close Thanksgiving Monday in October.
Enjoy fun family activities such as, swimming in our pool, fishing, boating, canoeing, relaxation and more.
We understand that pets are part of the family as well and welcome friendly pets to stay and enjoy their vacation time too.
Message from the owners...
We have enjoyed the past 20 years owing this park and we have had some great relationships with trailer owners over these years. We are undergoing some upgrades to our park and last season we had to ask our trailer owners to remove their trailers to be able to start the upgrades.
Update! Over the last fall and winter we started with our upgrades and thankfully we are now able to continue running our park as usual. Over the next few years, we will be continuing with some additional changes during the off season, but we are certain that our trailer sites will not have to be vacated to do these changes. Please feel free to contact us about our park and what we have to offer. We are looking forward to the next 20 years!

Aaron and Elaine